Get a second life out of your knives, scissors, and other household products with this sharpener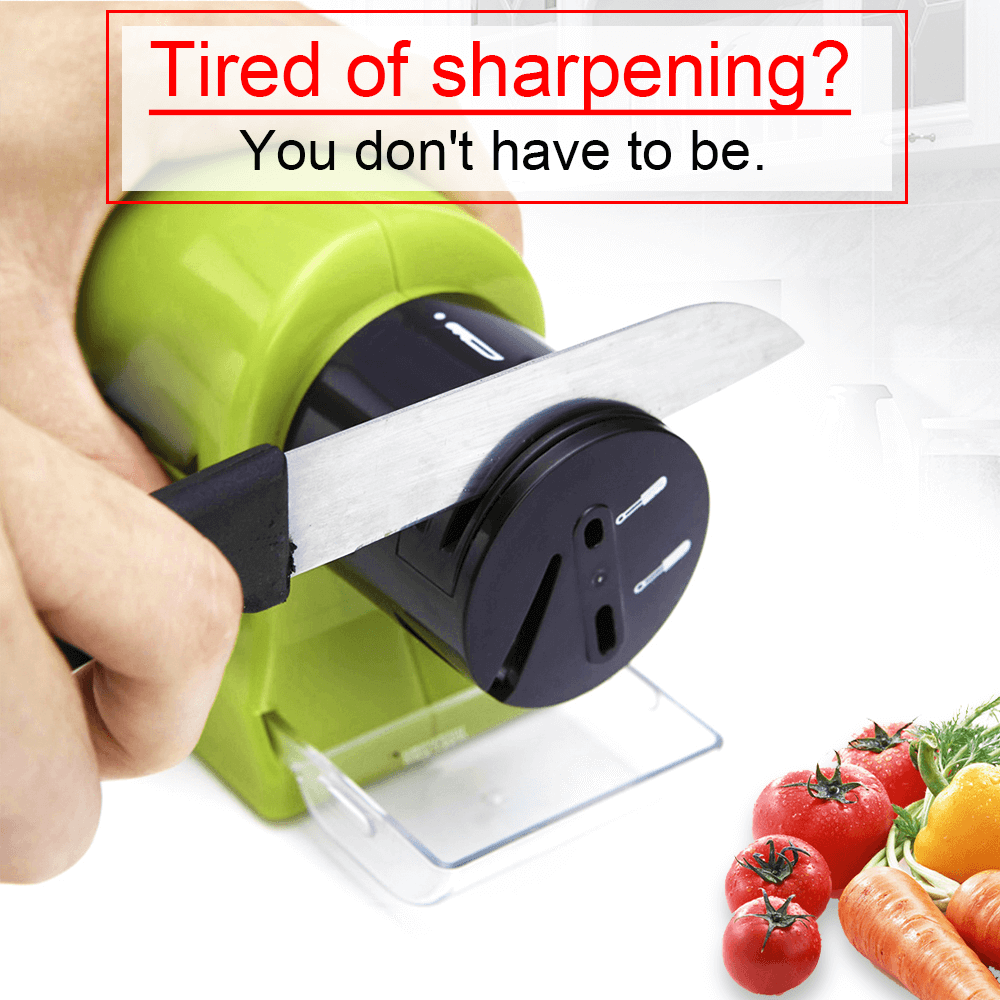 Main Features:
PREMIUM QUALITY : ABS+ electronic element + grinding stone. Professional grade, high-speed rotating sapphire stone shapes, and hones the blade.
SAFE TO USE: We understand the importance of safety when dealing with sharpening tools. The non-slip base will ensure the sharpener is FIXED IN ONE PLACE while working. And knife sharpening angle guide allows you to maintain CORRECT ANGLE and safely apply consistent pressure while sharpening the blade.
EASY & CONVENIENT: Cordless and battery operated(requires 4 AA batteries, not included), just press the power button, insert the blade in the guide, slide, and your favorite knife are restored. NO MESS while sharpening & it can be easily cleaned using water.
MULTIAPPLICATION: Highly durable & long-lasting. It can sharp ANY BLADE out there, be it any kitchen knife set, chef knife, steak knife, choppers, cleavers, scissors, and so on.
Specifications:
Type: portable sharpener
Material: ABS+ electronic components + grindstone
Color: Green
Size: 14.5*8.6*6CM
Gross/net weight: 0.23/0.22KG
Package includes:
1 * Electric sharpener (excluding battery)
1 * Instruction manual